Screens and touch screens for industrial use
Displays, for example in the form of built-in panels or as arm-mounted displays, not only have to provide the most brilliant screen display possible, but must also be able to cope with the harsh conditions in industrial use.
At TR-Electronic you will find robust and high-quality displays in different sizes, from 10'' to 19''. All screens are available as conventional displays or as pressure-sensitive touch screens that are resistant to dirt, water and light. A membrane front with a keyboard function is also optionally available.
And if you wish to customize your display completely, we can design the front in your corporate design or according to individual requirements.
All displays and options from TRsystems at a glance: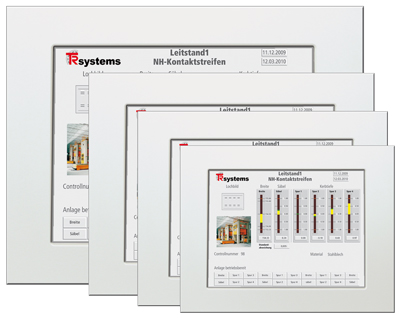 Features
Display
TFT 254 mm (10″) – VGA 640 x 480 px, SVGA 800 x 600 px (on request), TFT 304,8 mm (12″) – SVGA 800 x 600 px, XGA 1024 x 768 px, TFT 381 mm (15″) – XGA 1024 x 768 px, TFT 482,6 mm (19″) – SXGA 1280 x 1024 px
Interfaces
VGA / DVI
Operating temperature
0 … +45 °C
Enhanced: 0 … +50 °C / -25 … +70 °C
Power supply
24 VDC, 90 – 240 VAC
Protection class
Front: IP 65
Back: IP 20, optional IP 54
254 mm (10″)
on request
304,8 mm (12″)


 Data sheet


 Operating manual
381 mm (15″)


 Data sheet


 Operating manual
482,6 mm (19″)


 Data sheet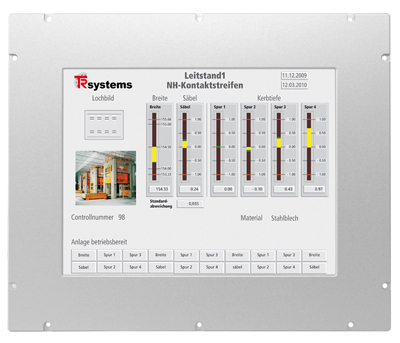 Resistive 8-wire touch system
All displays can be equipped with a resistive touch screen. The resistive technology that is used is cost efficient for you. It has a big advantage. It is pressure sensitive. It does not react just to a movement on the screen surface. Further, it is resistant against dirt, water and light.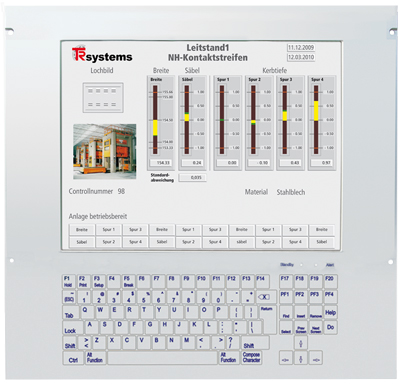 Keyboard front
If you need your PC with a front built-in keyboard, we design, according to your wishes and requirements, the optimal solution. You receive a high-end layered front with your desired functions of the keyboard.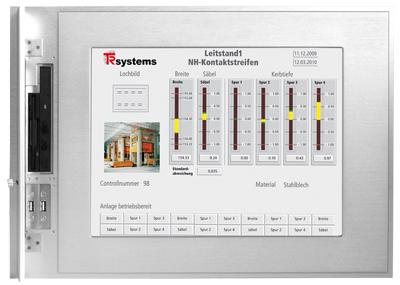 Interfaces accessible through the front side
You have the possibility to integrate interfaces or drives on the front side. This simplifies your access without opening the switchboard or control desk.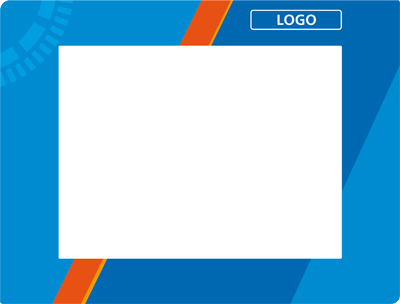 Individual front design
You get your industrial PC with your own customized front design.